Event Details
Date: July 13, 2020
Time: 8:00 AM - 1:00 PM
The National Oceanographic and Atmospheric Administration (NOAA) teamed up with the Southern Climate Impacts Planning Program (SCIPP) at Louisiana State University (LSU) to host a 1-day regional meeting to access and understand the information needs of small- to medium-scale water utilities, improve on existing tools, and build additional resources to meet water sector needs at different scales. The meeting was hosted virtually.
The purpose of the meeting was to bring together NOAA and small and medium size water utilities to:
1) Provide weather and climate information and raise regional-scale awareness of the National Water Model (NWM), the Water Resources Dashboard, and other NOAA water tools and resources,
2) Improve our understanding of the information needs from the small- and medium size water utilities' perspectives,
3) Build regional connections that support small-scale utility decision making, and
4) Identify gaps to expand and improve NOAA climate and weather-related tools and information resources useful for small- and medium size water utilities' decision making.
Agenda:
8:15 am: Welcome and Introductions (15 minutes).
Dr. Nancy Beller-Simms (NOAA Climate Program Office)
8:30 am: State of the Science Overview (45 minutes).
Dr. Barry Keim (Louisiana State Climatologist & Professor at Louisiana State University): "Climate across Louisiana: Historical Trends and Drivers of Variability"
Dr. Vincent Brown (Assistant Professor-Research Louisiana State University): "Climate Change and Precipitation"
Amanda Lewis (Research Climatologist): "An Overview of Projected Climatic Changes"
9:15 am: Overview of NOAA's Common Tools (45 minutes).
Tool 1: Water Resources Dashboard
Tool 2: NOAA Atlas 14
Tool 3: Climate Explorer
Tool 4: Tropical Weather Outlooks, Quantitative Precipitation Forecasts
10: 05 Break
10:15 am: Setting the Stage: Water Utility Perspectives (30 minutes)
Michael Sobert (General Manager, Terrebonne Parish Consolidated Water Works)
Tyler Antrup (Director of Planning + Strategy, SWBNO)
Ghassan Korban (Director, SWBNO)
10:45 pm: Breakout Session on Critical Thresholds
11:15 pm: Planning for Resilience.
Jessica Dandridge (Director, Water Collaborative)
Andrew Woodruff (Digital Engineering)
11:45 pm: Breakout Session on Planning for Resilience
12:15 pm: Questionnaire (15 minutes)
12:30 pm: Closing Thoughts/Next Steps. (15 minutes)
12:45 pm: Meeting Adjourns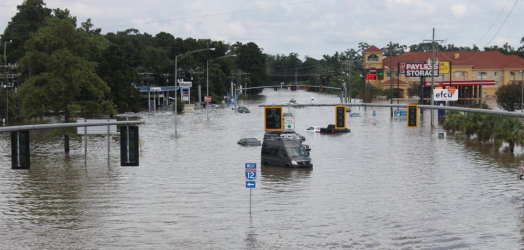 Location
Virtual
Summary Report