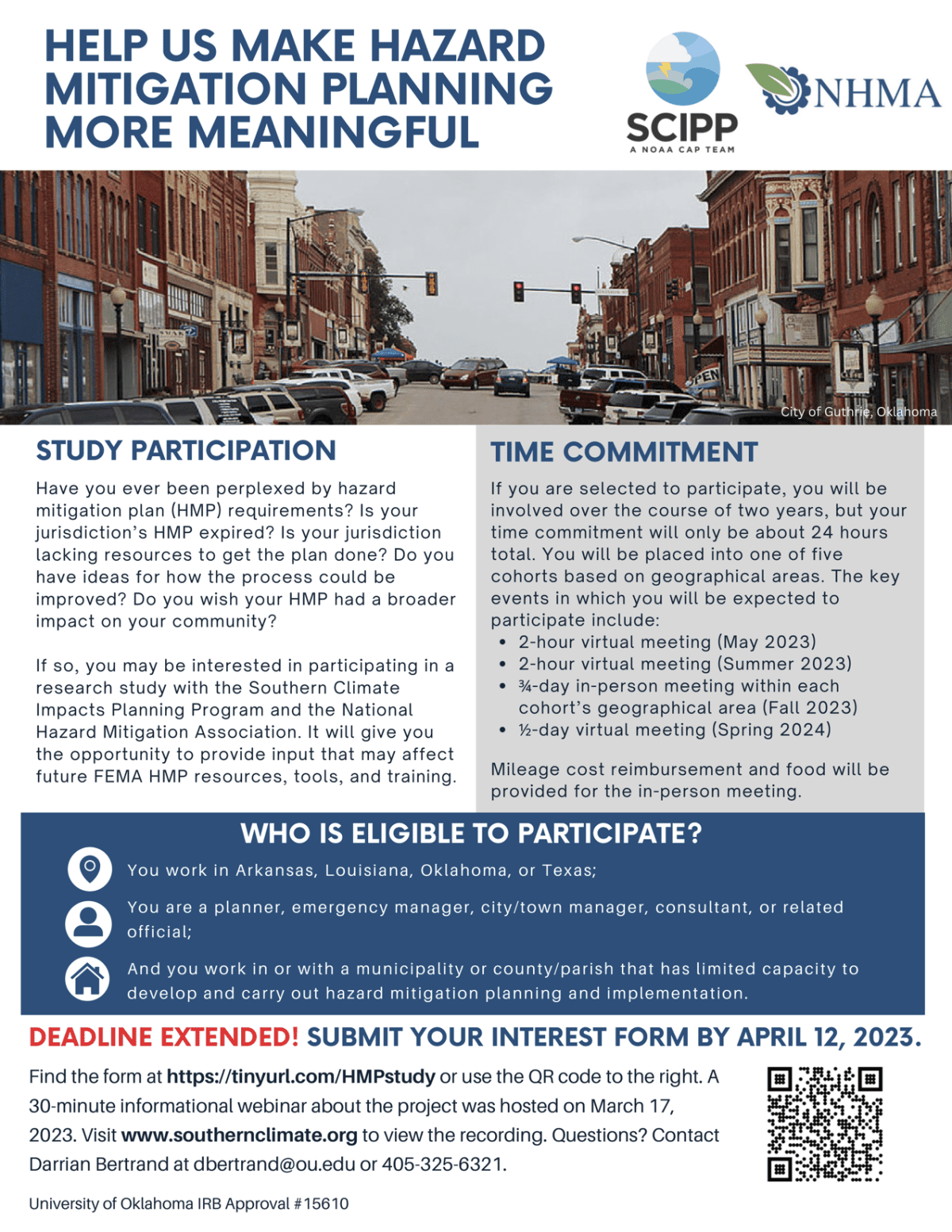 Event Details
Date: March 17, 2023
Time: 10am CT
Have you ever been perplexed by hazard mitigation plan (HMP) requirements? Is your jurisdiction's HMP expired? Is your jurisdiction lacking resources to get the plan done? Do you have ideas for how the process could be improved? Do you wish your HMP had a broader impact on your community?
If you answered YES to any of the above questions, you are invited to express your interest to participate in a research study that is being conducted by the Southern Climate Impacts Planning Program at the University of Oklahoma and the National Hazard Mitigation Association. In this study you will have the opportunity to provide input that may affect future FEMA HMP resources, tools, and training. We are looking for participants to be involved in five cohorts that cover the following geographical areas: Arkansas, Louisiana, Oklahoma, and Texas.
This 30-minute informational webinar on March 17th at 10am CT will include an overview of the study, time commitment of participants, and eligibility for participation. We will also provide time to answer any questions. Register for the virtual webinar at this link. The webinar will be recorded and posted on our YouTube page. You can also find the video below on this page.
An informational flyer with details about the study is attached below. Interest forms to participate in the study are due by April 12th at this link.
Location
Virtual webinar
Registration: https://oklahoma.zoom.us/meeting/register/tJIrd-CprjwpGteZ9I0F8iCIpJElrM1kXJUU 
Presentation(s)
Summary Report