SCIPP is pleased to announce the release of our revamped website.
The SCIPP team has been diligently working over the past year to create a website that makes accessing our research and resources more straightforward, along with many other helpful improvements. From a newly added filtering and search system to an interactive map showing where our advisory committee members are located, the website was redesigned from the ground up. Below are some of the new features.
---
The first significant change is the ability to browse and filter research projects more efficiently. First, clicking the 'Research' tab will bring you to a page that allows you to browse our current Phase IV research projects by theme.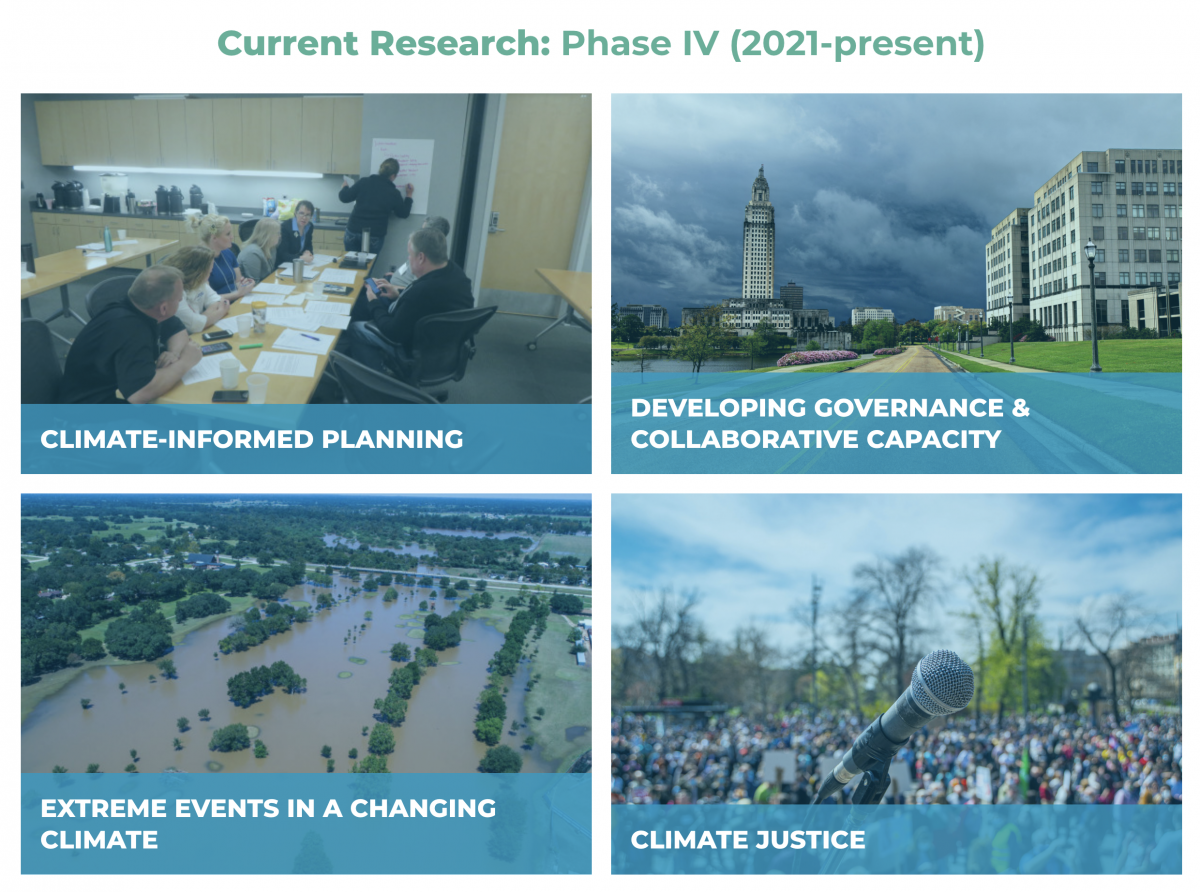 ---
Clicking on the 'Projects' sub-section will bring you to a list of previous research projects going back to 2008. Projects are searchable by title, investigator, phase, type of product/output, and year.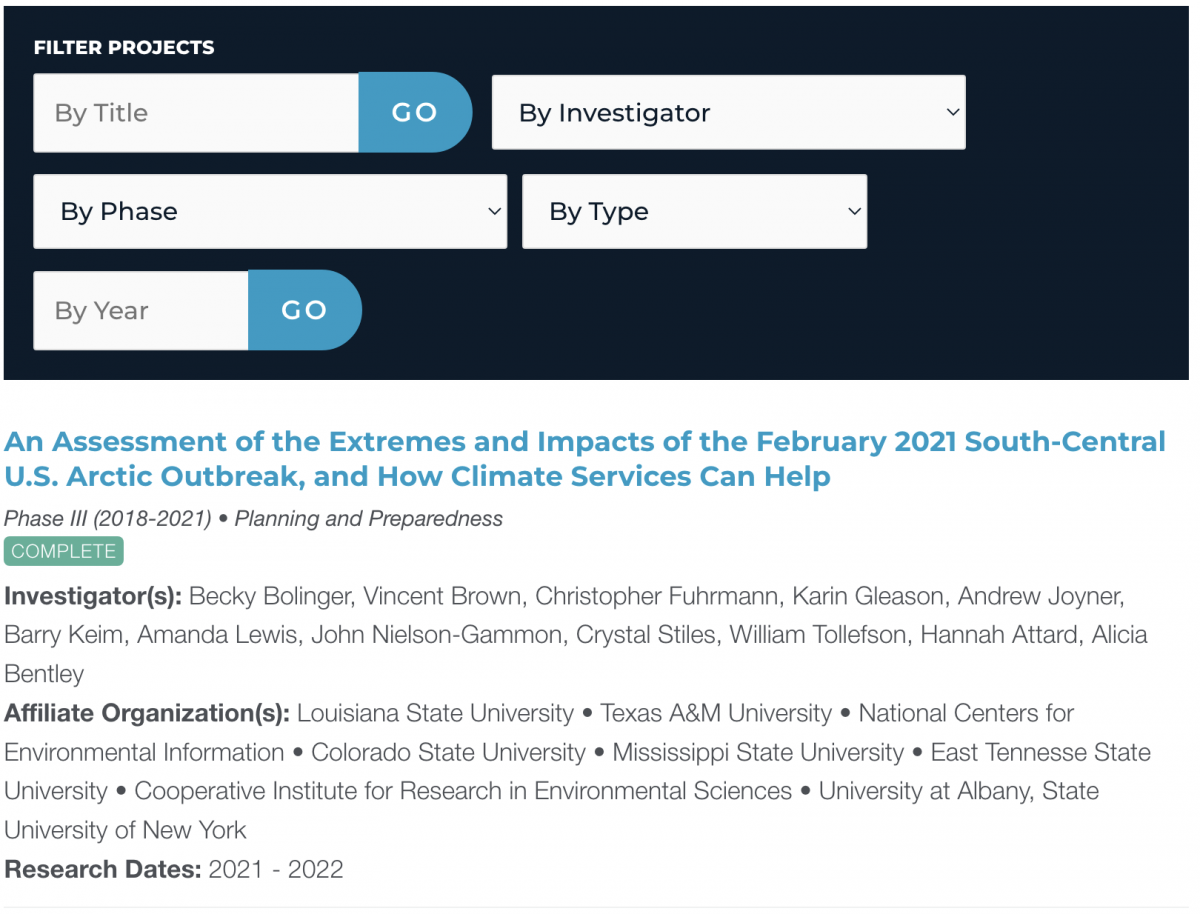 ---
Another improved feature is the ability to filter documents (eg., reports, journal articles, fact sheets, etc.) by several different categories including title, author, type of output, and topic.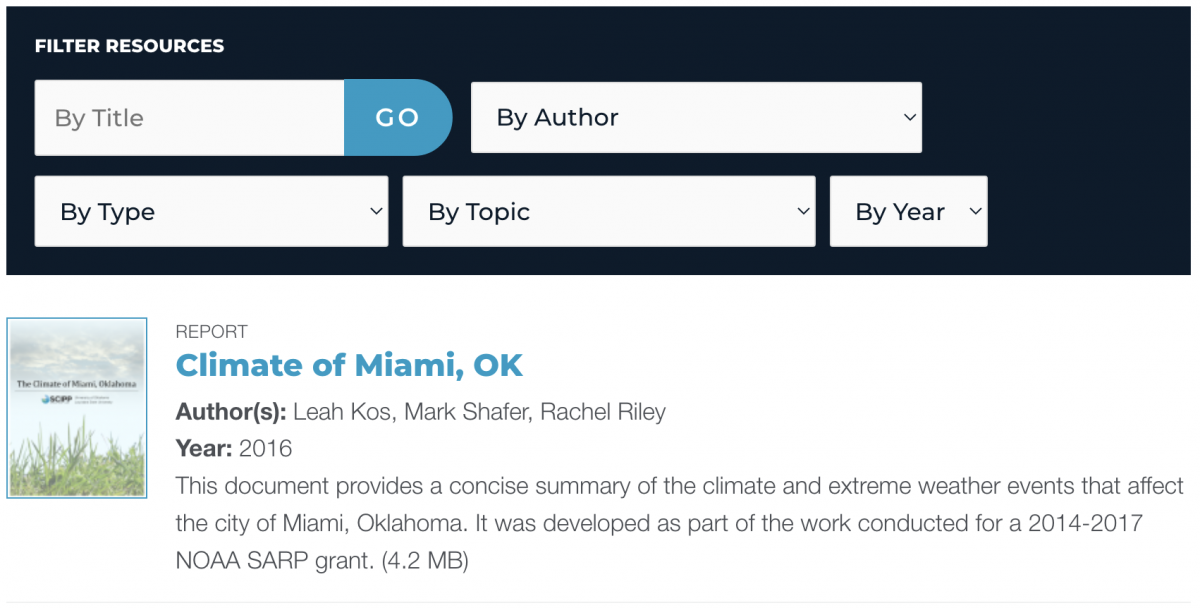 ---
Next, we have introduced an interactive map that displays information for current and past advisory committee members. Hovering the mouse over a pin will display details for that member.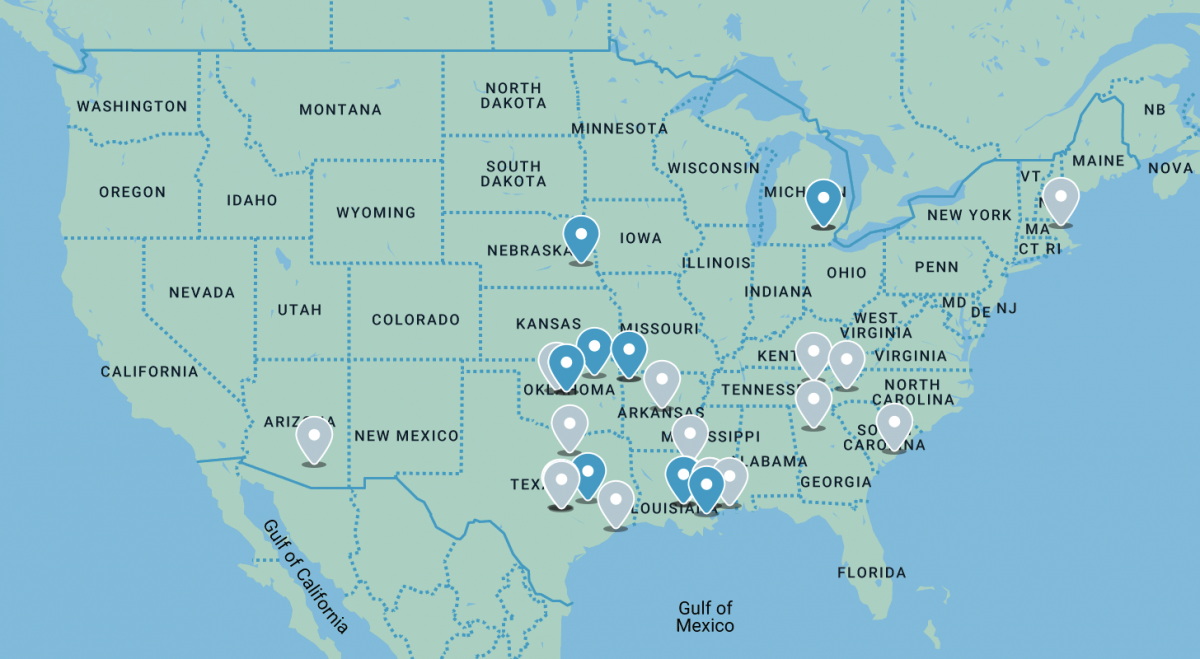 ---
To better reflect the goals of Phase IV and better inform stakeholders about our work, the introductory text about our organization has also been updated. To read more about SCIPP and our latest research themes, click on the 'About SCIPP' section.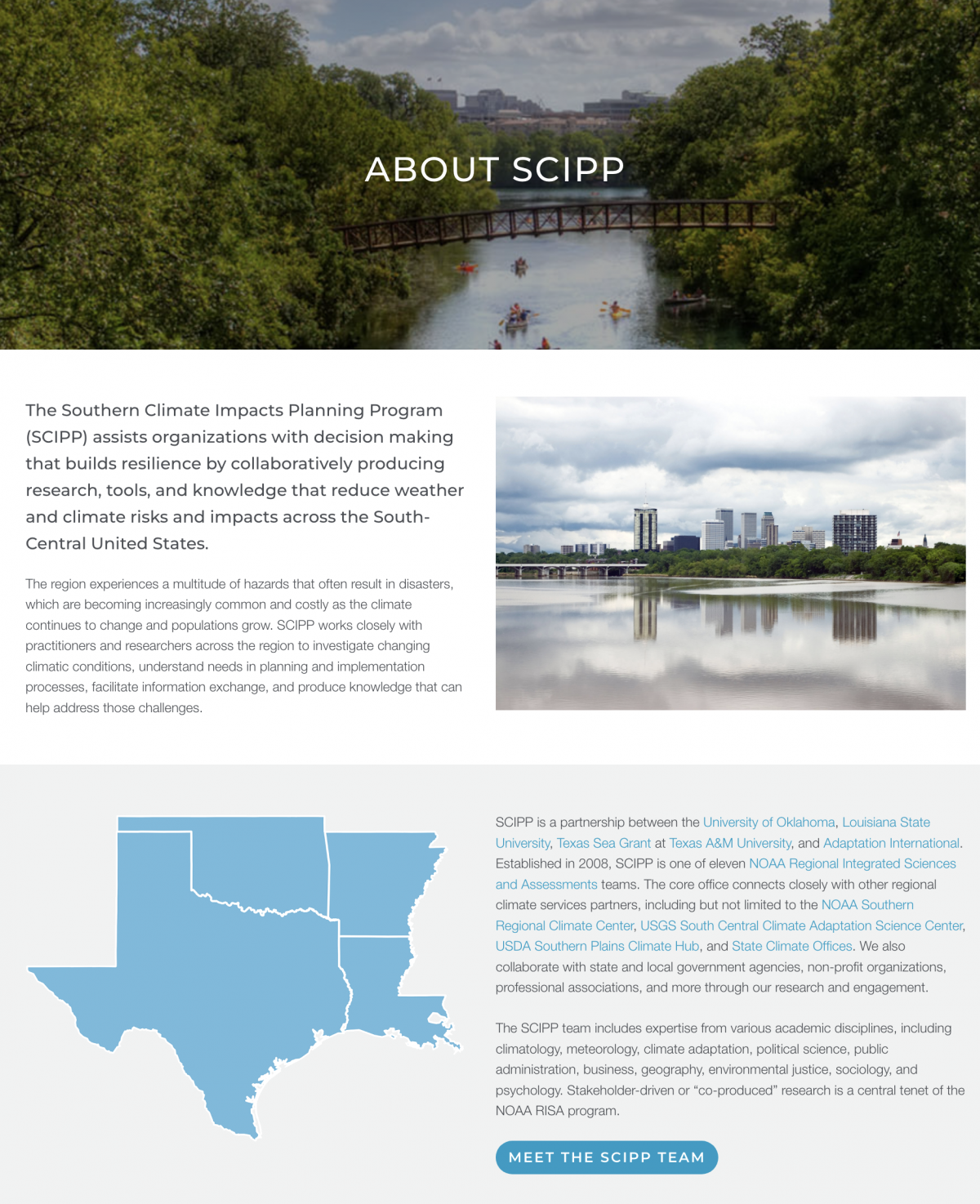 ---
Another noteworthy point is that annual reports now have their own section. Under the "About SCIPP" tab, click on "Annual Report".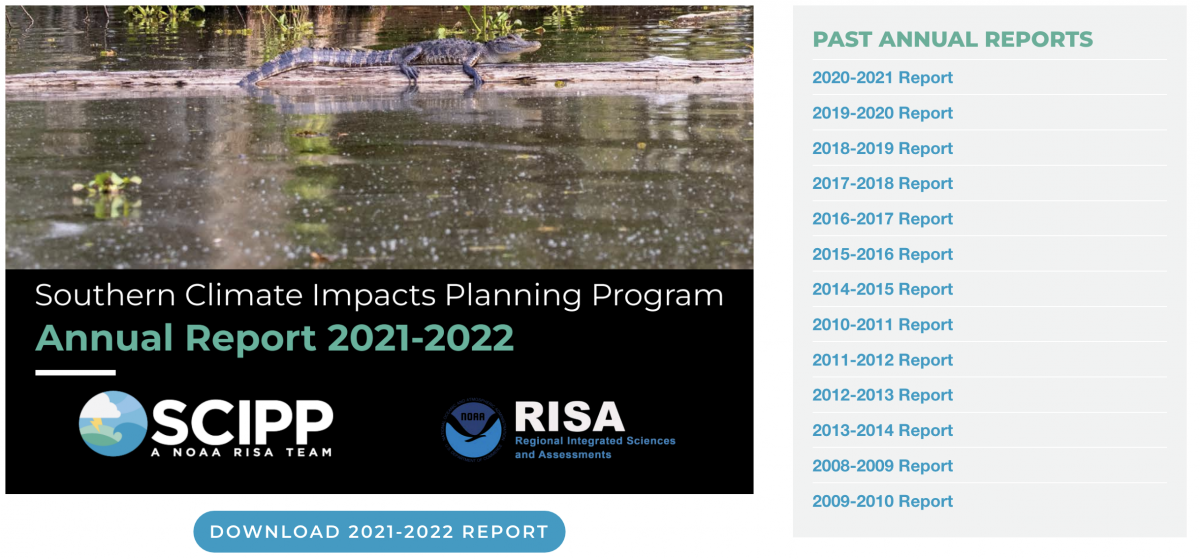 ---
Finally, please note that the URL will remain the same as before, southernclimate.org. Click the link or the button below to go to the homepage. With these changes and more, there is plenty to explore.